If you're looking for a tree to plant in a small garden, you probably want something that will stay small through its whole lifespan.
Because all tree saplings start small. The problem starts when they begin to get too big, and need to be cut down or relocated to prevent damage to paths or even property.
This guide explores the best trees for small gardens: ones that can be planted near a house, and that won't wreak havoc when they hit full size.
Here's what we'll cover:
Reasons to plant a tree in a small garden.
Criteria that make a tree suitable.
The different shapes of tree.
The Royal Horticultural Society's Award of Garden Merit.
The best trees for small gardens.
Let's begin.
Why plant a tree in a small garden?
"No garden is too small for a tree", says the Royal Horticultural Society (RHS); and when it comes to gardening, their word is gospel.
So while you may feel like your garden is too small for a tree, the likelihood is that there will be something suitable and that you won't have to go without.
Plants and bushes are great, but there's nothing quite like the majesty of a tree to bring an outdoor space to life. Whether you go for one that bears fruit or something purely ornamental, a tree will contribute something quite special to your garden.
They are also great for providing shade and privacy. Shade can be useful when planning seating areas and similar, or for growing plants that do not thrive in full sunlight.
How do you choose a tree for a small garden?
There are a few key features to look for when deciding on a tree for an especially small garden. You'll want something that's easy to grow, that stays small, and, most importantly, that is safe to plant near a house.
It's worth bearing in mind the eventual shape of the tree. Columnar trees and fastigiate trees are good for small spaces: they are both narrow varieties with height to width ratios of about 5-to-1 and 10-to-1 respectively.
You'll probably be interested in how the tree will look, especially considering you're working with a space that may not be able to fit any others. Choosing one with bright colours or an interesting shape can be a great way to maximise the aesthetic contribution it brings to your space.
Luckily nature paints a very pretty palette, and the range of trees suitable for small gardens includes many that are exceptionally colourful and beautiful.
What are the best trees for small spaces?
Here are nine small flowering trees suitable for small spaces, each of which ticks all of the boxes outlined above.
All trees in this list – with the exception of the cherry Amanogawa – have received the Award of Garden Merit by the RHS, which recognises the ability of a plant to thrive in the growing conditions typical to the UK.
Three of the criteria for receiving the Award of Gold Merit are of particular interest to home gardeners, as follows:
The plant must be of outstanding excellence for garden decoration or use.
The plant must not require highly specialist growing conditions or care.
The plant must not be particularly susceptible to any pest or disease.
That means any tree in this list is acknowledged as being decorative, easy to grow, and resistant to disease.
They are sorted by likely maximum size, with the smallest at the top.
Japanese apricot
This tree – also called 'beni-chidori', an English transcription of its Japanese name – is a popular choice for gardeners thanks to its bold pink flower blossom in spring.
It provides light shade making it ideal for planting under and smells lovely while blooming. The RHS has also noted that this tree is great for pollinators, meaning it will attract bees, butterflies, and more to your garden.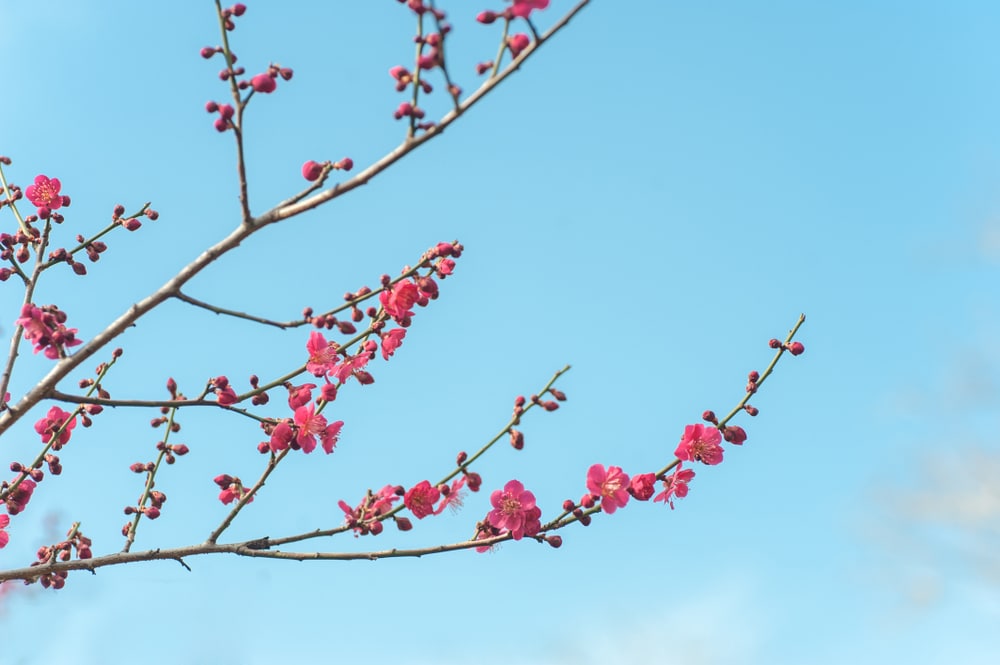 Over 10-20 years it will grow to a maximum size of 2.5 by 2.5 metres.
Weeping purple willow
"A weeping willow is way too big for my garden!" you may be thinking, but it's OK: this variety doesn't grow anywhere near as big as its popular counterpart.
Over a period of 10-20 years, you can expect the tree to reach a height of 2.5-4 metres with a spread of 1.5-2.5 metres.
The droopy canopy offers a nice difference to the more traditional tree foliage, but expect to pick catkins off of your lawn.
Cherry Amanogawa
This tree boasts a lovely colour spectrum: its yellow foliage with pink blossoms in spring moves through green in the summer to a lovely orangey-red in autumn.
The RHS notes that this tree lends itself particularly well to city and courtyard gardens. It will grow to a height of 4-8 metres, and to a spread of 2.5-4 meters, over 20-50 years.
Cootamundra wattle
This tree – also called the golden mimosa – is an evergreen shrub that flowers vibrant yellow in late winter and early spring, providing a splash of colour to any space it inhabits.
It will reach a similar size to the cherry Amanogawa blossom over a timespan over 10-20 years.
Koehne mountain ash
A tree with a quintessentially autumnal palette of brown and red foliage with white fruit.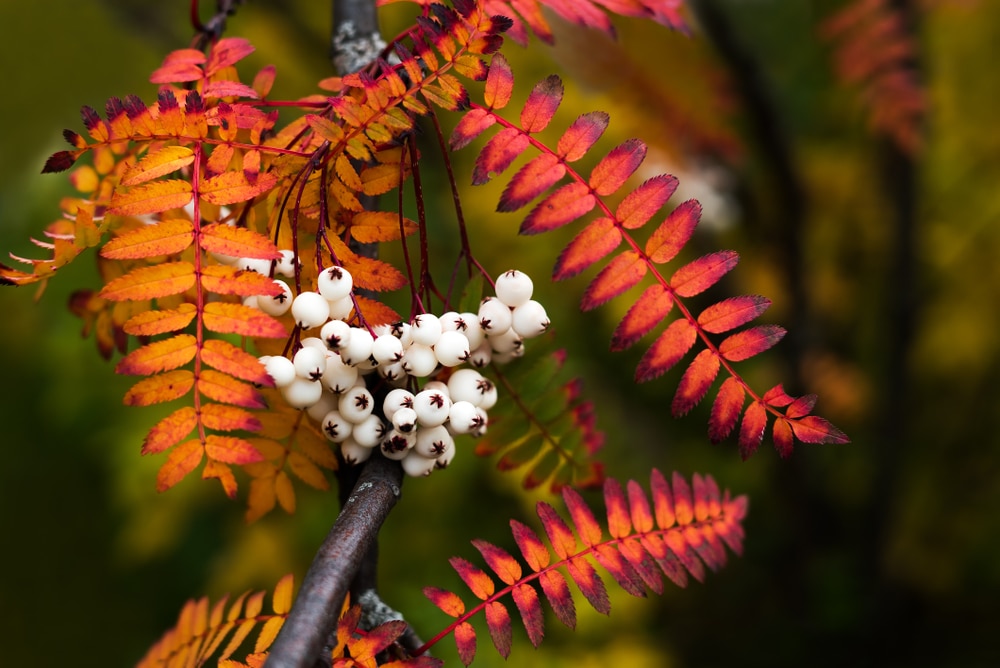 This is another tree that lends itself well to city gardens and will grow to a similar size as the cherry Amanogawa and the Cootamundra wattle over a period of 10-20 years.
Forest pansy
This tree is captivating with its heart-shaped leaves that remain a deep red-purple for most of the year, presenting more autumnal shades of bronze and orange as the year progresses.
The eye-catching colours, and the fact that the leaves are never green, make this a popular choice for gardeners wanting a tree that makes a design statement.
Over 10-20 years this tree will grow to a maximum height and spread of 8 metres.
Paperback maple
This tree originally hails from China, and its name comes from bark that peels off in papery layers. It boasts green throughout most of the year with yellow flowers in spring and red foliage in autumn.
The paperback maple will grow to a maximum height of around 12 metres, and a spread of up to 8 metres. This will take 20-50 years.
Hemsley snowball
Another tree originally hailing from China, called "one of the loveliest of small trees" by the RHS. You can expect to see pleasant white flowers in summer.
Over a span of 20-50 years the tree will reach its maximum height and width of 8 and 4 metres, respectively.
Dwarf fruit trees
If you're really pushed for space and even the smallest tree in the list above is too big, then this section is for you. Dwarf fruit trees are specially cultivated from designated dwarf rootstock in such a way that their growth is capped. Think of a bonsai tree, but bigger.
The selection of fruits is comprehensive, too: from apple and plum, to more exotic fruits like fig, peach, and apricot.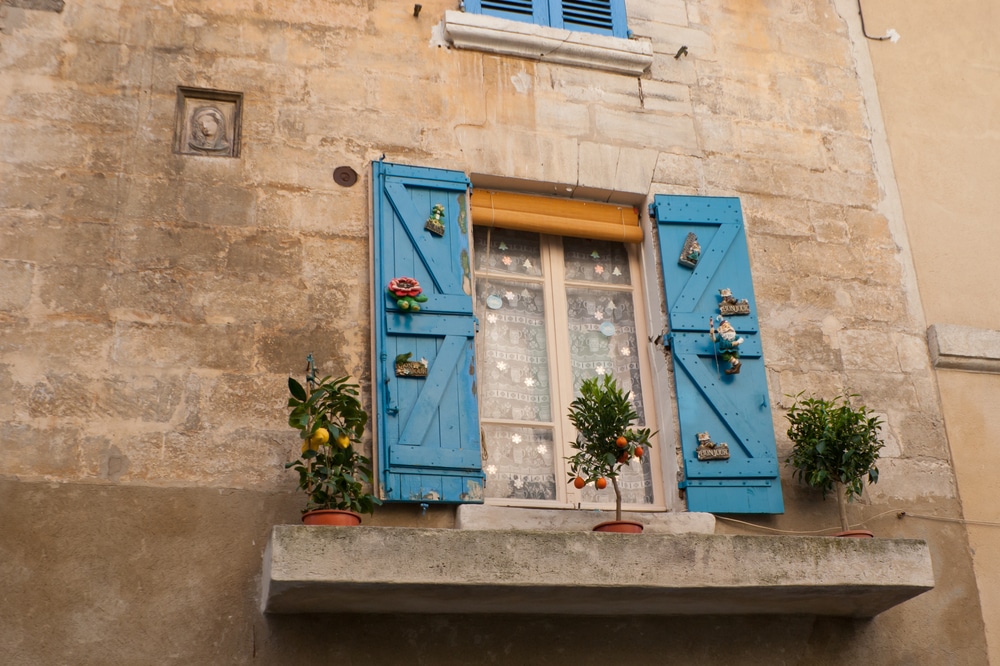 These plants will fit on a balcony, meaning you can enjoy a fruit-bearing tree even if you have no garden at all. They'll also attract lots of pollinators in, giving you a full garden experience.
Things to bear in mind
When planting a sapling, leave enough space around it for the fully grown tree. This ensures that it won't cause any problems as it grows. You should double-check that the full size of the tree – including canopy, trunk, and roots – won't interfere with nearby property or structures.
A good guideline is to plant the tree away from any buildings, one and a half times further away than its expected maximum height (so if your tree's maximum height is 8 metres, plant it 12 metres away).
It's worth following this piece of advice even when that seems like a lot of extra space: though the width of the tree may fit comfortably into the space around it, the roots are prone to spread way beyond the confines of the canopy.
The sizes we've given above are taken from the RHS website, but it's still worth familiarising yourself with what a fully grown tree of the type you choose will look like. Having to dig up and relocate a tree that has begun to establish itself is a big job!.
And there you have it…
Despite what you might think initially, a small garden doesn't mean that you can't enjoy the majestic presence of a tree.
There are many trees that lend themselves well to small spaces, and these span a range of shapes, sizes, colours, and histories.
The nine trees in our list are just a small sample of the trees available for a garden where space is at a premium.
We made our choices based on a few factors and opted mainly for those that have received the RHS Award of Garden Merit, but there are plenty of other trees that would make a perfect addition to your small garden.
Happy planting!