A vegetable planting guide can only ever give you a rough idea about what you should be doing in your garden and when.
It is important to remember that planting is only one of the important garden tasks to think about. And when exactly you undertake garden tasks will depend, to a large degree, on where exactly you live and the conditions in your area and your particular garden.
This vegetable planting guide is designed to help you work out where your attention should be directed each month. We've given some tips not only about what to sow and plant when, but also about other garden jobs you should be undertaking.
Vegetable Planting Throughout The Year
We have only given a few guidelines about what you should be doing when, because there is a lot of variability – even just within the UK. It is important to treat this list as a guide rather than a rule book. Most crops have a planting window of several months, and you can vary when you plant based on a wide range of factors.
When deciding what to plant when in your vegetable garden you need to think about:
The weather in a given year as well as the climate zone in your area and microclimate in your particular garden.
Spreading out the work so you do not give yourself too much to do at one time.
Making sure you can harvest food over as long a period as possible.
Your year-round planting schemes and when crops need to be harvested and removed to make way for the next round of planting.
Whether you are sowing indoors, undercover in a greenhouse or polytunnel, under cloches or outdoors in the open.
Bearing these things in mind then, here is a list of sowings, plantings and other jobs that you might consider doing each month:
January
You might not think about the gardening year beginning in January. Spring is still some time off, even in the warmest parts of the UK. But there is already plenty to be done this month.
Order your annual fruit, vegetable, herb and flower seeds for early spring planting if you have not already done so.
If you do not yet have a garden plan in place, now is a great time to start working on your design and plans. Decide what, where and how you intend to grow, plan out any new growing areas, and devise plans for crop choices, companion planting, crop rotation etc. for the coming year.
If you plan to start growing vegetables for the first time this year, make sure you have a composting system and rainwater harvesting system in place.
Think about adding a greenhouse or polytunnel in your garden to prolong the growing season and make it easier to grow food year-round in the UK.
Consider starting to chit your potatoes on a cool windowsill so that they will develop shoots before it is time to plant them out in your garden.
This month, you may also consider sowing tomatoes and peppers indoors. Doing so can give you a head start and help you ensure you get a worthwhile crop by the end of our short growing season.
Consider placing cloches or row covers over the soil/ growing areas outdoors to help warm up the area before you start planting your earliest crops outdoors.
February
Spring is not yet here, and in most areas, the garden will still be well and truly in winter's grip. But it is not too early to get things prepared for the year ahead. And you can potentially even start sowing too.
Order all your seeds for spring if you have not already done so.
Make sure your composting system and rainwater harvesting system are up and running.
Consider constructing your undercover growing area if you have not done so already.
Take the chance to create new growing areas before the main growing season gets underway. (Decide whether you will be growing only annuals, or a range of perennial crops. Make choices regarding whether you will grow in the ground, in raised beds or in containers. Consider taking a 'no dig' approach and building up new growing areas on top of the soil so you disturb this precious ecosystem as little as possible.)
Prepare existing beds and growing areas ready for spring planting. (Mulching with good quality organic matter such as home made compost, leaf mould or well-rotted manure, or chopped and dropped green manures that were in place over winter.)
Think about starting chitting potatoes if you have not already done so.
Sow tomatoes and peppers indoors if you have not already done so.
Start sowing some seeds such as leeks and onions indoors now.
Consider sowing broad beans and peas indoors to plant out (sowing indoors rather than direct sowing can avoid issues with rodents and other pests).
Sort out all your seeds and tools and get organised for the busy spring period ahead.
Take the time to learn more about your garden before the spring, and think about how you can attract more wildlife throughout the year.
March
In March, it can still be rather chilly. But the first hints of spring are definitely in the air. It is a little to early to sow most crops outdoors – but there is still plenty to think about this month:
Make sure garden beds are ready for spring planting.
Ensure that you know when the last frost date is in your area, which will determine exactly when you should sow different crops.
Prepare existing beds, weed, and mulch if you have not already done so.
Chit first early potatoes and towards the end of the month, consider planting them in a polytunnel or outdoors in milder areas..
As long as soil is not waterlogged or frozen, plant alliums such as onion (sets) , garlic and shallots.
Direct sow such plants as early carrots, parsnips, lettuces and other leafy greens, radishes, peas, broad beans, under cloches or under cover in more southern or protected, warmer areas.
Consider sowing lettuces and leafy greens, peas, broad beans, brassicas crops (members of the cabbage family,) indoors or under cover, to plant out after the last frost date in your area.
This is a good time to think about making a wildlife pond, or creating other wildlife-friendly features in your garden.
April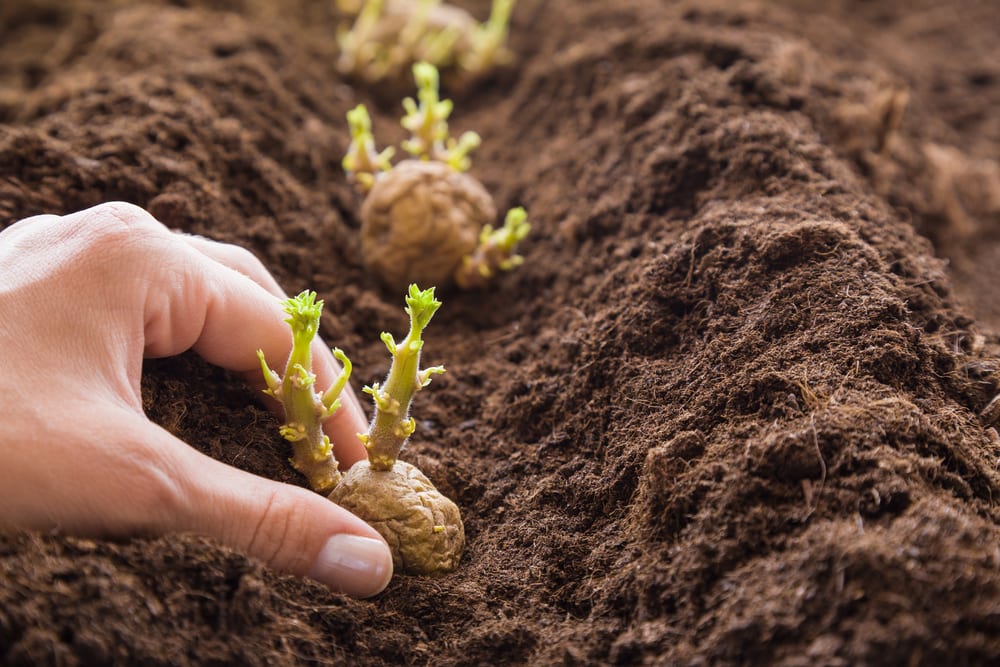 April, for many of us, is a busy time in our gardens. The weather is starting to warm, and we may well have our last frosts this month. As things begin to warm up, here are some of the jobs we can think about doing in the vegetable garden:
Direct sow many cool season crops as soon as the weather warms, including radishes, carrots, parsnips, beetroot, lettuces, brassicas, broad beans, peas and more. Harden off seedlings of these crops sown indoors or undercover before planting them out.
Continue to sow lettuce, radishes and other quick crops under cover for successional harvests.
Sow companion crops like herbs and marigolds indoors and plant out once the weather warms where you live.
Prick out seedlings and pot up or plant out when they get their first true leaves.
Pot up indoors sown tomatoes and peppers as required.
Plant out potatoes this month if you have not already done so.
Use sticks or other supports to provide a structure for peas to climb as they grow.
Thin carrots/ radishes/ parsnips/ beetroot that were direct sown to give the remaining roots space to grow.
Keep on top of the weeding as the weather warms up. Apply mulches to cut down on weeding.
If you have a polytunnel or greenhouse, make sure it is clean, water more frequently as the weather warms, and start leaving the doors open for ventilation on sunny days.
May
Spring is now likely in full swing, plants are growing, and there may already be a few lettuce leaves and bits and pieces to harvest in your garden. Here are some jobs to think about doing in your vegetable garden this month:
Make sure you water well as the weather warms. Consider setting up an efficient drip irrigation system in dry areas or undercover.
Plant out brassicas, leeks and other crops/ companion crops started indoors into their final growing positions.
Sow runner beans, French beans, summer squash, courgettes, cucumbers, sweetcorn, and other summer crops indoors or under cover and harden off and plant out from the end of the month (depending on where you live).
Make frames/ trellises/ supports for climbing plants like beans so areas are ready for planting.
Thin out and eat lettuce, spinach and other leafy greens that were direct sown.
Thin beetroots and eat the baby beetroots you thin in a spring salad.
Continue to direct sow lettuce, radishes and other quick crops for successional harvests.
Earth up and mulch around your potatoes as the plants grow.
Weed carefully around onions, garlic and other alliums to reduce competition. Stay on top of weeds around your garden – and remember, many of those provide additional edible yields.
Gather weeds and put them in a bucket of water to make a liquid fertiliser or plant feed for your crops.
June
Things are warming up, and this is a great time in a vegetable garden. If things have gone well, this is the month when you will likely start harvesting in earnest – a wide range of different crops. And the garden will fill out with summer crops as these are planted out alongside cool season ones. This month:
Consider planting second early potatoes in containers under cover (or with protection as winter approaches) from mid-June onwards for a Christmas potato crop.
Plant out summer crops such as tomatoes, sweetcorn, squash, beans etc. grown indoors if you have not already done so.
Consider direct sowing other flowers or choosing summer bedding plants as companions for your vegetable crops.
Pinch out the side shoots from tomato plants and feed with a potash rich, organic fertiliser when the first trusses begin to form flowers and fruits.
Start to harvest lettuce and other leafy greens, peas, broad beans, first early potatoes etc…
Continue to sow salad leaves every couple of weeks over summer for a continuous harvest.
Replenish mulches and replant as spaces open up. Try to avoid bare soil as much as possible.
Make sure to pay attention to water and ventilation in an undercover growing area. Keep doors open and consider damping down paths etc. on really hot days.
July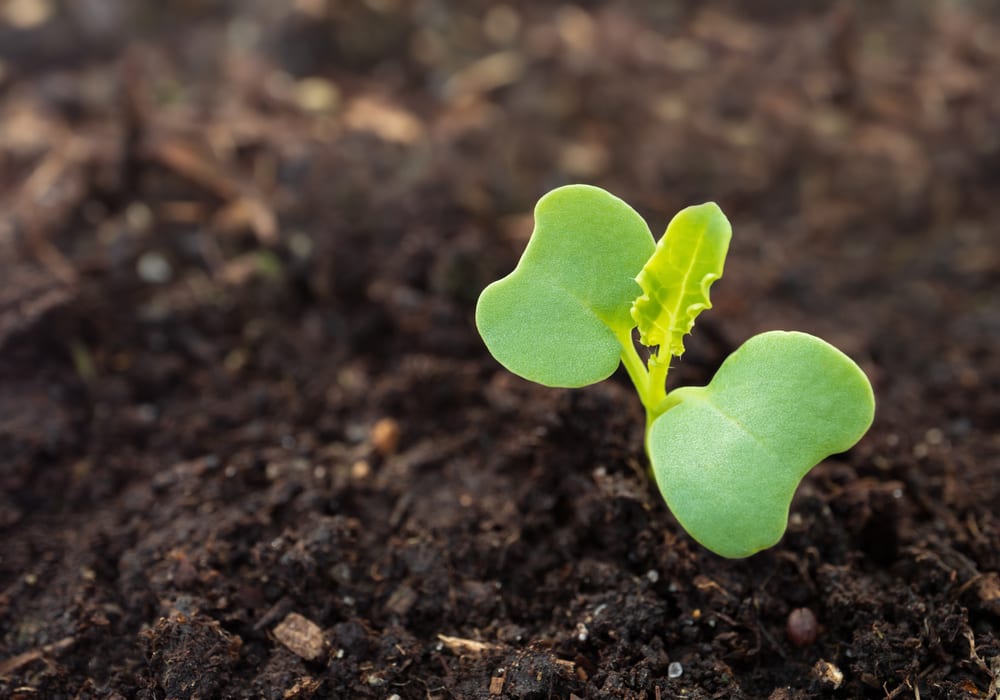 After midsummer, there will likely be less sowing to do in your garden. But you may still sow a few crops for the seasons ahead. Your harvesting will likely be in full swing. Here are some vegetable garden jobs to undertake in July:
Pinch off the growing tips from squash and courgette plants to encourage them to bush out.
Continue to fertilise and pinch off side shoots on tomato plants.
Train cucumbers and other crops to grow up their supports.
Harvest garlic when the tops start to yellow and flop over on over a third of the crop.
Continue to harvest your fruits and vegetables as they mature. You should be able to harvest a much wider range of produce this month.
Deadhead companion flowers in your vegetable garden to keep them blooming longer.
Tidy up the debris of fallen flowers and foliage, especially in undercover growing areas, to reduce the risk of fungal disease taking hold.
Make sure you continue to water well over the warmest summer months.
Sow brassicas and other leafy greens for autumn/ winter.
Turn compost regularly and add water if necessary to keep it aerated and moist throughout the summer.
Be on the lookout for pests and disease throughout your garden, so you can get on top of problems quickly if they occur.
August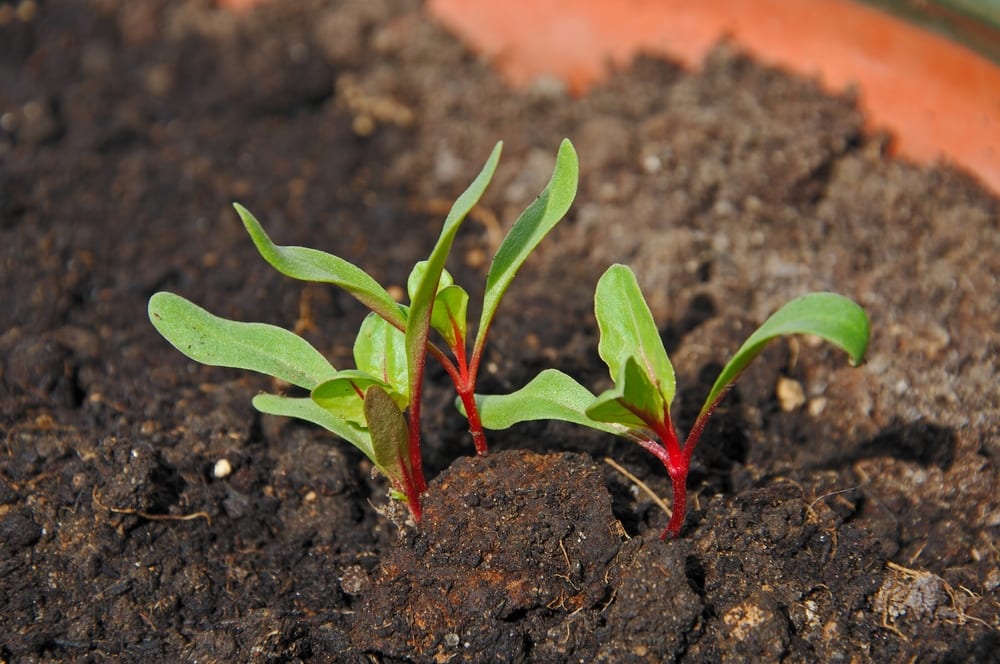 August is another abundant month in your garden. But overabundance can be an issue, and this is a month when certain pests and problems can rear their ugly heads. To stay on top of things in this hot summer month:
Harvest maincrop potatoes as leaves begin to yellow and die back.
Continue to harvest other crops like root crops, beans, tomatoes etc. as they mature.
Feed your peppers and cucurbits with a high potassium organic feed when fruits start to form.
Pinch out the growing tips of your tomatoes and runner beans.
Make sure that you are making the most of what you grow – deal with any gluts (of runner beans for example) by freezing them, or use other methods such as canning or dehydration to preserve different crops.
Continue to sow brassicas and other leafy greens for autumn/ winter.
Remove spent crops and consider sowing leafy greens or other crops for overwintering.
Cut back, divide and harvest companion herbs in the vegetable garden.
Consider collecting ripened seed from various crops to sow next year.
Continue to look out for pests and disease. Look out for late blight on tomatoes, for example.
Keep watering and ventilating undercover growing areas well in hot weather.
Make sure there is always a water source in your garden for birds and other wildlife, and make sure your garden is wildlife-friendly to maintain biodiversity, as this can aid in pest control and make a garden easier to care for and maintain.
September
In September, summer begins to fade. But there is still a lot to do in your garden. For example, you should:
Pinch out the growing tips of your tomatoes if you have not already done so.
Remove leaves casting shade on squash, pumpkins etc to help them ripen fully.
Cut down on watering tomatoes and take other steps to encourage green tomatoes to ripen.
Harvest any maincrop potatoes that remain in the ground (or containers).
Continue to harvest other remaining summer crops in your garden.
Keep saving seeds for next year.
Sow winter peas and broad beans for overwintering (in a polytunnel or outdoors in milder areas).
Towards the end of the month, consider starting to plant winter onion sets.
Plant out winter crops in place of summer ones where you have not already done so.
Plan and place protection for growing areas outdoors where this will be required to protect winter crops.
Consider sowing green manures/ cover crops to protect the soil over the winter months where crops will not be grown.
October
Things are getting chillier and the days rapidly shorten. But October brings plenty of new things to think about in your vegetable garden. This month you should consider undertaking these tasks, preparing for and making use of the changes the seasons bring:
Plant onion sets for overwintering if you have not already done so.
And plant shallots and garlic and mulch with autumn leaves.
Harvest and clear summer crops before the first frost.
Continue to sow winter leafy green vegetables (and protect with cloches or row covers when frosts threaten). These will feed you through the 'hungry gap' next year.
Clean and clear as spaces open up in an undercover growing area.
Bring tender companion plants in under cover before frost threatens.
Check over your garden thoroughly and undertake any necessary repairs outdoors before winter arrives.
Rake garden leaves and make use of them. You can use them as mulch, add them to your composting system, or keep them in a separate bin or container to make leaf mould.
Reduce the amount of watering you do as the days get shorter and the nights get colder.
If you have a wildlife pond, consider netting it to keep leaves and debris from falling into it.
Store your autumn harvest and make preserves using the produce you have grown.
November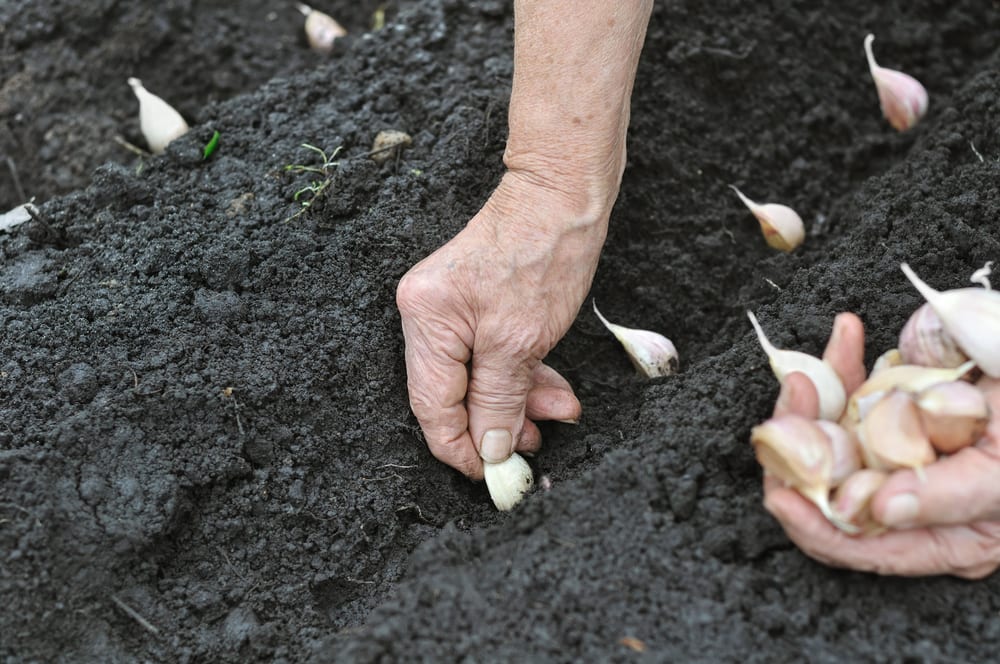 The first frosts will likely have occurred, and winter will be fast approaching. But the gardening year is not over just yet. Here are some things you might be thinking about this month:
Harvest parsnips, brassicas etc. after they have been sweetened by the first frosts.
Provide support for top-heavy brassicas so they do not blow over in autumn and winter storms.
Plant garlic bulbs if you have not already done so.
Think about adding extra protection such as cloches for plants growing in a polytunnel or greenhouse.
Consider adding eco-friendly lighting to an undercover growing area so you can check on things after dark.
Think about heating your polytunnel or greenhouse if you want to try growing more tender/ exotic plants.
Take care of winter crops still in active growth, remembering that some watering (though much less than in summer) will still be required.
Do any repairs around your garden if you have not already done so.
Gather and make leaf mould or compost from autumn leaves if you have not already done this last month.
Consider planting perennials, shrubs and trees in planting schemes that could improve your vegetable garden for next year (such as in wind break hedgerows or shelter belts, for example).
December
Even during the dormant phase, in the depths of winter, there are still some things you can get on with in your garden. Some jobs to think about this month include:
Continue to check up on and tend any crops you have growing in an undercover area or beneath cloches.
If your greenhouse or polytunnel is covered in snow, remove it to avoid damage and make sure light can shine through.
Provide protection for leafy winter greens growing outdoors when cold snaps threaten.
Cover brassicas and other leafy greens with netting to protect them from birds.
Take off yellow leaves from brassicas to reduce problems and prevent the spread of disease.
Harvest winter lettuces and other vegetables from undercover growing areas.
Dig up potatoes planted for Christmas, to enjoy during your festive midwinter feast, along with other treats from winter stores.
Harvest sprouts and other winter brassicas for winter meals.
Uproot parsnips and leeks still in garden beds before the ground freezes solid.
Elizabeth Waddington
A permaculture garden designer, sustainability consultant and freelance writer, Elizabeth works as an advocate for positive change. She aims to inspire others to reconnect with nature and live in a more eco-friendly way. She also tries to practice what she preaches as she tends her own forest garden, polyculture beds and polytunnel. See her personal website here.